Lydia Custer, CPA
Staff Accountant
License #28244
Phone: (336) 274-3281, ext. 104
Email: lcuster@costellohill.com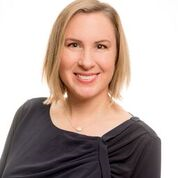 Lydia joined the Firm in 2017 as a Staff Accountant with twenty-years of public accounting experience, in a variety of industries. She also has a background in individual tax and business clients services. Lydia loves the public accounting environment because she is able to help individuals and businesses with their problem solving. Her ability to build strong relationships enables her to effectively serve her client's needs.
Lydia received her Bachelor of Science in Accounting from Virginia Tech and is a member of the North Carolina Association of Certified Public Accountants.
Lydia and her husband live in Jamestown with their two children. Outside of work, she most enjoys spending time outside, relaxing with her family.